It's Dr. Soszka's mission to help you find and treat the root cause of your health concern using proven functional and restorative medicine tests and therapies.
Uncovering the real cause of your illness can be challenging on your own. That's why he focuses on understanding not just your symptoms but your health history. Combining your detailed medical history along with comprehensive functional medicine lab tests can help us reveal the triggers that cause and perpetuate your health problems. Once we understand why your health has suffered, we can create a comprehensive and customized treatment plan to help you achieve optimal health.
Insurance Coverage
Find Out If We Accept Your Insurance?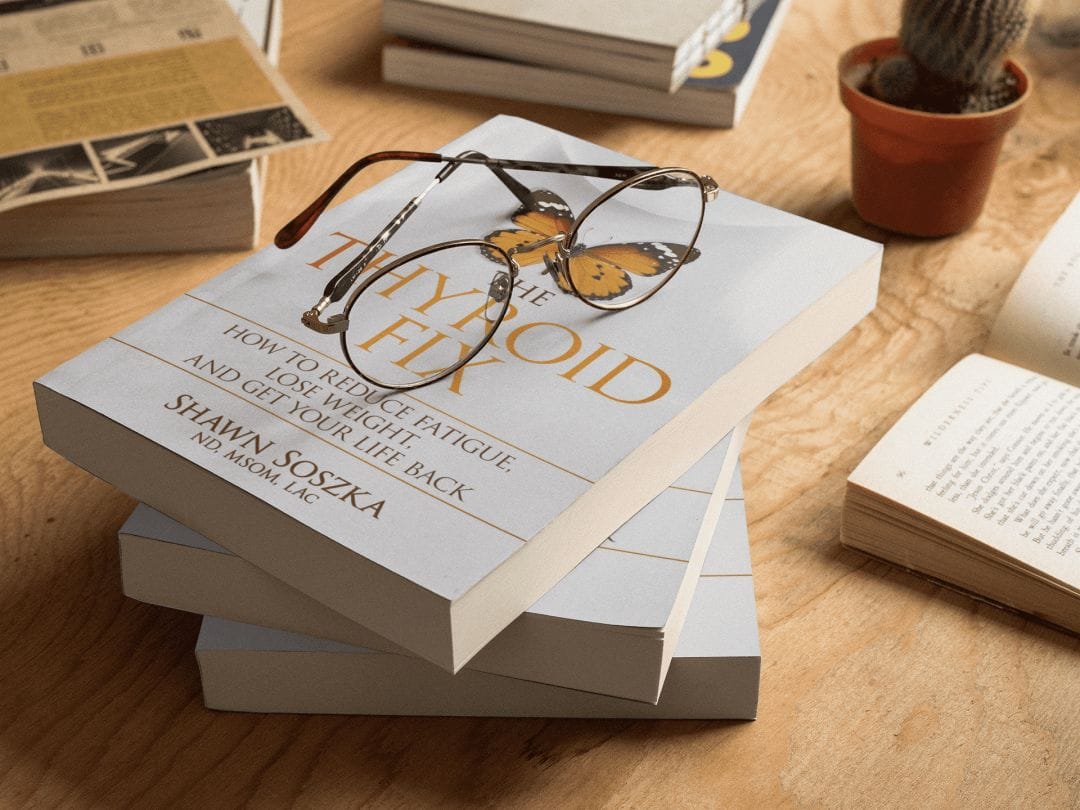 Find solutions to your thyroid problems with The Thyroid Fix
The Thyroid Fix is Dr. Soszka's award-winning book that provides the answers you've been looking for to help you get your thyroid back on track. available now on Kindle and as a paperback.
In this book, you will discover why doctors commonly miss most thyroid problems due to outdated testing methods. Dr. Soszka provides all the important information you need to get the results you've been looking for!
How Dr. Soszka Can Help You
Dr. Soszka has been helping patients overcome health conditions for over 23 years. He is a recognized functional medicine expert in thyroid and digestive disorders. He has helped thousands find relief from these conditions and many other health problems.
Shawn Soszka, ND, LAc, FABNE
Board Certified Naturopathic Endocrinologist
Dr. Soszka is a naturopathic physician, licensed acupuncturist, and board certified naturopathic  endocrinologist who works with patients helping them achieve optimal health and teaching them how to live a life that creates and maintains excellent health and an exceptional sense of well-being.
He is the author of The Thyroid Fix, an award-winning book on Amazon. Dr. Soszka specializes in thyroid and digestive disorders. He also treats adrenal fatigue and chronic pain conditions.
Dr. Soszka has also served as an Adjunct Professor at the National University of Natural Medicine where he taught Gastroenterology and other important naturopathic topics. He is currently accepting new patients at the NW Functional Thyroid Clinic located in the Woodstock neighborhood of Southeast Portland.
Our Latest Articles & Blog Posts
Understanding Small Intestine Bacterial Overgrowth – Part 1
Small Intestine Bacterial Overgrowth is a chronic bacterial infection of the small intestine, which is normally relatively bacteria-free. The results of such an infection often result in irritable bowel syndrome-like symptoms such as gas, bloating, constipation, diarrhea, and heartburn.
Are you ready to find real answers to your health problems?