Are you ready to find real answers to your health problems?
It's my mission to help you find and treat the root cause of your health concern using proven functional and restorative medicine tests and therapies. 
Uncovering the real cause of your illness can be challenging on your own. That's why I focus on understanding not just your symptoms but your health history. Combining your detailed medical history along with comprehensive functional medicine lab tests can help us reveal the triggers that cause and perpetuate your health problems. Once we understand why your health has suffered, we can create a comprehensive and customized treatment plan to help you achieve optimal health.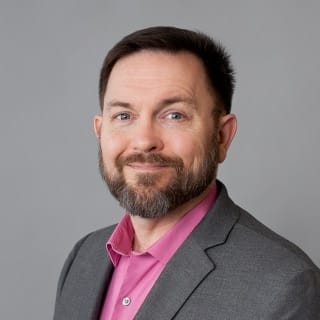 Hello, I'm Dr. Shawn Soszka.
I'm a Leading Expert in both thyroid and digestive related problems. I'm a board certified naturopathic endocrinologist, naturopathic medical doctor, practicing physician, licensed acupuncturist, and author. For nearly two decades, I have helped patients overcome their thyroid and digestive problems by finding and removing the root cause of their condition.
In my twenty-three years of clinical experience, I have helped thousands of patients restore their health. During this time, I've come to understand on a deep level what it means to struggle with your health. More importantly, you can overcome nearly any health concern with a doctor who has the knowledge, experience, and the right tools to uncover the root cause your illness. This is where I come in.
As a functional medicine practitioner, I have advanced training in nutrition, biochemistry, blood chemistry analysis, and special in-office tests to help identify areas of body dysfunction. What's more, I can use a number of advanced functional medicine lab tests that help uncover the underlying cause of health conditions at the cellular level. No more guessing even with the most challenging chronic illnesses!
Along with advanced testing, I use highly effective therapies and lifestyle changes to help you restore your health as quickly as possible. In identifying the root cause, we can use a laser-like approach to treatment while rebalancing the body as a whole.
I have extensive training in functional medicine, having had the opportunity to study with some of the great medical minds of our times. This includes advanced training in adrenal fatigue recovery with Dr. Daniel Kalish. Advanced thyroid disorder training with Dr. Datis Kharrazian. As well as my own research and experience in addressing complex thyroid disorders. I detail my therapeutic approach in my book, The Thyroid Fix.
Dr. Soszka's Background
How it all started
According to my mother, I was always destined to be a doctor. Certainly, I was curious about how the body worked from a young age. My exposure to medicine began with many trips to the doctor's office for ear infections. My chronic ear problems were actually due to an undiagnosed milk allergy. Regardless, by the age of three, I was the proud owner of the "anatomy coloring book for children". My interest in medicine continued throughout my childhood. I was always asking my parents' complicated medical questions than they couldn't answer. Over time, this led to a small collection of medical books while still in grade school.
The concept of healthy living was always a part of my life. My parents and grandparents were fans of the late Jack LaLaine. I am blessed with an upbringing involving healthy foods in the burgeoning age of junk food. Eating healthy and taking vitamins were normal to me.
Growing up in the San Francisco Bay Area exposed me to a lot of the Asian culture in the area. My interest in Chinese medicine began with Kung Fu training while in high school. Studying under a former Shaolin monk, I was particularly fascinated with Tai Chi and Qi Gong I learned.
The crisis
As a young adult, my interest in medicine become more focused after my mother's many years of migraines and TIAs culminated in a stroke. I remember vividly my fear and frustration as my mother lay in the hospital bed in a coma. Her "doctors" had nothing to offer other than 'watch and wait'. As I was faced with this family crisis, I knew that there was more to medicine than responding to crises such as strokes, heart attacks, and the like. My interest in medicine shifted, with a new focus on finding some form of medicine that could prevent these health problems. My new found goal was to improve the health of my patients so they or their loved ones wouldn't have to go through what I did.
Education
Thankfully, my mother did recover from the stroke. She agreed with me and encouraged me to pursue medical training. After serving four years in the U.S. Air Force, I attended the Evergreen State College in Olympia, Washington focusing on pre-med studies. I graduated with both a bachelors of art and science. During my time at Evergreen, I assisted my professors in the microbiology research labs.
In 2000, I graduated from the National University of Naturopathic Medicine in Portland, Oregon. I earned a Doctorate of Naturopathic Medicine and a Masters of Science in Classical Chinese Medicine. I hold active licenses as a Naturopathic Physician (OR, WA) and Acupuncturist (OR).
Here's how we can work together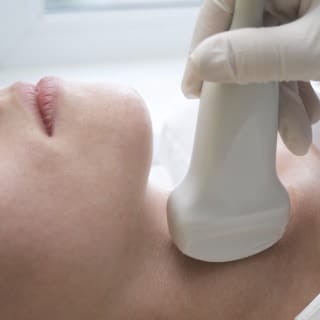 Thyroid Health
Dr. Soszka is a leading expert on holistic thyroid diagnosis and treatment. He treats over 20 different types of thyroid disorders including Hashimoto's disease.
Digestive Disorders
Dr. Soszka specializes in getting results using functional medicine for many types of digestive problems including IBS, SIBO, Leaky Gut, and IBD.
Adrenal Fatigue
Dr. Soszka has extensive experience uncovering and treating Adrenal Fatigue. This affect anyone who has experienced chronic stress or illness.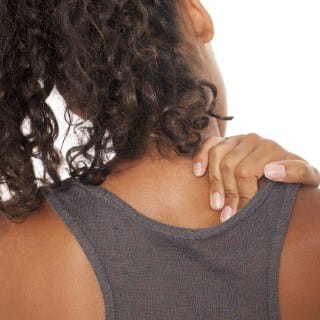 Chronic Pain
Dr. Soszka treats chronic pain conditions including migraines, arthritis, and fibromyalgia using acupuncture and other natural therapies.
Ready to find and treat Your root cause so you can finally achieve optimal health?